Welcome to the Ladies Section of Wallasey Golf Club
We have a competitive section of lady playing members with additional ladies who join us at social functions. Following the 'Women in Golf' Charter, our recent winter initiatives have attracted a number of new ladies to our links who have seen the benefit of excellent all-year-round golf. Wallasey has been designated a 'Girls Golf Rocks' venue this summer and hope to expand our healthy junior girls section. For ladies and juniors new to the game we have a measured green tee course, which is shorter yet still allowing access to a WHS handicap.
We are proud to be hosting the England Ladies Scratch Strokeplay competition in August 2021.
Teams & Competitions

Competition day is Tuesday with reserved 'alternative' tee times on a Sunday. Weekly social 'roll ups' are arranged, being very popular as they integrate our new and established members, mixing players in friendly team competitions.
Ladies have the opportunity to represent the Club Teams in both the West Cheshire Shield matches and the unique Millennium Links Trophy which is competed for against the other prestigious Liverpool links courses. The A-Team are holders of both the West Cheshire Shield, and for the first time in our history, the Cheshire Shield (for the 2019 season).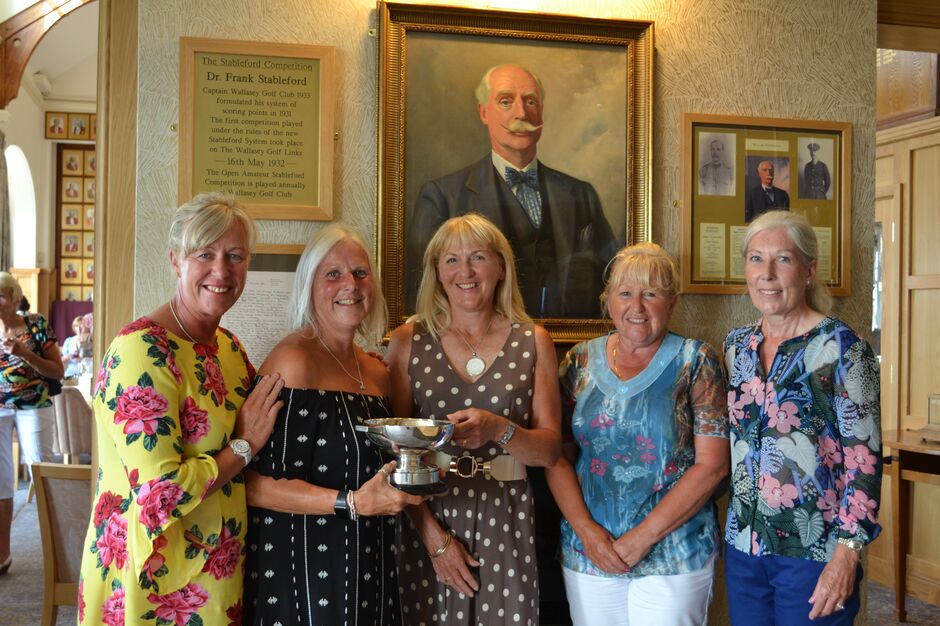 Mixed golf
We have an active mixed golf section with Play & Stay evening golf, plus mixed leagues and competitions. Our organisers can arrange pairings for those without a playing partner, which has particularly encouraged a number of members playing mixed golf for the first time.
Social
The ladies host social events for their section alongside club events. We are waiting to expand on fun events such as Chinese banquets, cheese & wine tasting and Salsa dancing once restrictions allow. We have an annual Exchange Day when the ladies section have a fun day of golf and dining at another quality golf course.
The strength of the Ladies Section is recognised in that it will celebrate its 100th year in 2023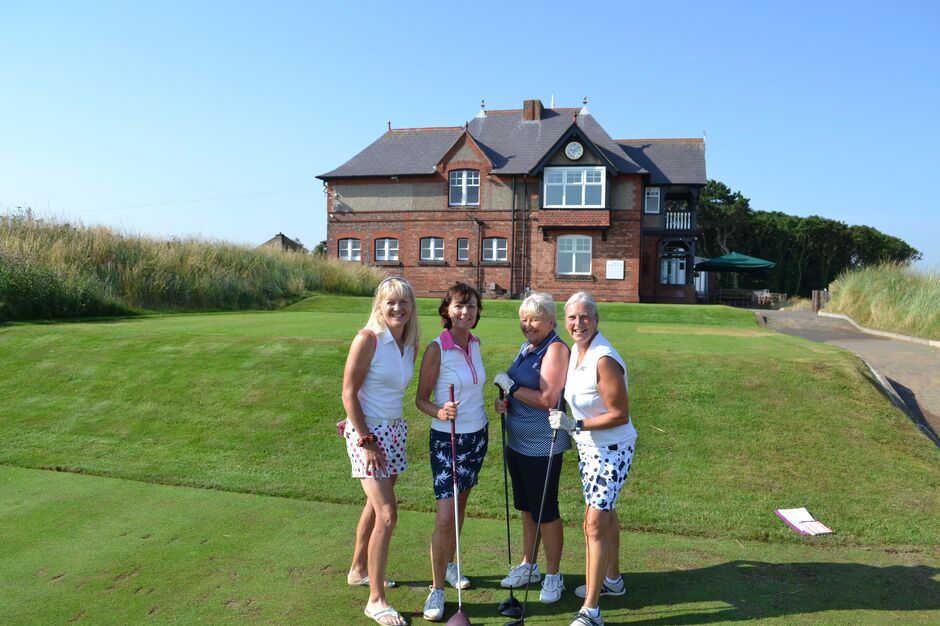 Are you interested in joining us at Wallasey Golf Club?
Please call the Golf Club Office for details about membership availability on: 0151 691 1024
or email to: office@wallaseygolfclub.com.